Archive | May 2009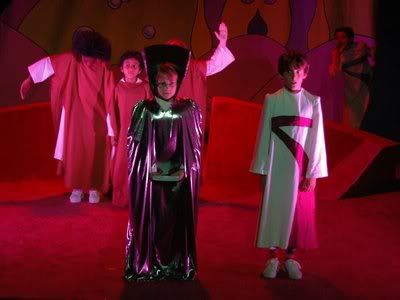 This is from Margery Wakefield's online book, "The Road to Xenu," which is a lightly fictionalized account of her years in Scientology and the Sea Org.
Playlist
Road to Xenu 1
Alleee 1
Syd Dale * Stanley Steamer
Jimmie Revard * Cake-Eating Man
Road to Xenu 2
Keith Mansfield * Soul for Sale
Cherokee Boogie
Road to Xenu 3
Alan Parker and Alan Hawkshaw * Overdrive
Kyle Jarrow * Mister Auditor
Road to Xenu 4
Sid Phillips * Boogie Man
Enturbulator 009 * Noots
Road to Xenu 5
Kenny Wheeler * On Schedule
John Fulker * She Knows How to Do the Doo-Dee-Do
Road to Xenu 6
Rimsky-Korsakov * Russian Easter Festival Orchestra
Nation for Marriage.org * I'm Confused!
Norel Pref * Grampa Was a Girl
Road to Xenu 7
Alan Hawkshaw and Keith Mansfield * Beat Boutique
Emma Whitfield * Something Special
Road to Xenu 8
Alan Hawkshaw and Keith Mansfield * Concord
Kay Weaver * Junkies and Monkeys
Road to Xenu 9
The Hell Raisers
Magic Sam * 21 Days in Jail
Road to Xenu 10
Alleee 2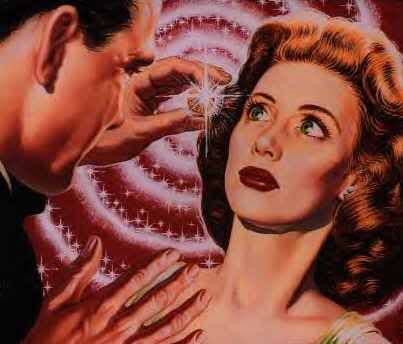 Subtitle:
The Baby Becomes State Property at Conception or Moral Tautology is Arbitrary
The show features Gil Boyne. He's going to hypnotize you!
Here's my rant: Because China doesn't have freedom of speech, it's "right" for them to confiscate any books they want at customs, and no one has a "right" to complain about it. Apparently, an imaginary concept can create something out of thin air, rationalizing violence, because, well, laws aren't just "arbitrary," are they? Who can make a moral judgment (i.e. "whining") but an individual, the only entity that can act? Is "China" real, and are "its" laws not arbitrary, whether they came into being through democracy or blood…or both?
Show Playlist
Self-Hypnosis 1
Alleee 1
"Bald" Bill Hagan and his Trocaderos * Bumps and Grinds
The Jetsons
Self-Hypnosis 2
Enoch Light * Ja Da Cha-Cha
Anita Kerr Singers * Never Leave Me
Self-Hypnosis 3
Brenton Wood * Gimmee Little Sign
Roy Brown * Mighty, Mighty Man
Self-Hypnosis 4
Rob Randall * Whispering Hope
Nappy-Headed Blues
Self-Hypnosis 5
Gene Marshall * We are the Men Counting Sheep
Flavia and the Motonets * Pecesito
Self-Hypnosis 6
The Prisoner
Norel Pref * In the Midst of a Cult
Self-Hypnosis 7
Lois Wyse * Lines to an Unhandy Man
Oscar Brand * The Codfish Song
Self-Hypnosis 8
Randall & Hopkirk * Deceased
Maimie Van Doren * The Bikini with No Top on Top
Self-Hypnosis 9
Robin Sparkles * Let's go to the Mall (from "How I Met Your Mother")
Flavia & the Motonets * Hombre Tomate
Self-Hypnosis 10
Alleee 2
Reject false slack! Download Now!
Carl Sagan's Cosmos is still relevant, still enlightening, and still entertaining after twenty-nine (!) years. I am fond of them all, but the one that sticks in my mind is the tale of the Heiki Crabs, which bear, ostensibly, miraculous markings on their shells. Carl explains why, and relates this artificially selected phenomenon with the theory of natural selection.
Playlist
Cosmos 1
Alleee 1
Instrumental Theme
Sister Rosetta Tharpe * Strange Things Happen Every Day
Cosmos 2
Mike Hurst & His Orchestra * Wednesday's Child
Chester Wardell * Don't Let Go
Cosmos 3
Apartment One * Step Inside
Pimp Daddy Supreme * Pick Up the Phone
Cosmos 4
John Baker * New Worlds
Doye O'Dell * Countdown
Cosmos 5
All-Star Orchestra * A Taste of Honey
The National Cynical Network * Free Will
Cosmos 6
David Snell * Windmills of Your Mind
God's Kids * God's Kids
Cosmos 7
Buddy Cole * I'm Beginning to See the Light
Orlann Divo * Samba Toff
Cosmos 8
Devo * Corporate Anthem
Norel Pref * Slackness Left My Life
Cosmos 9
Frédéric Mercier * The Child and the Tree
TATU * Robot
Cosmos 10
Alleee 2