Posted by alleee in Holiday, sharity.
add a comment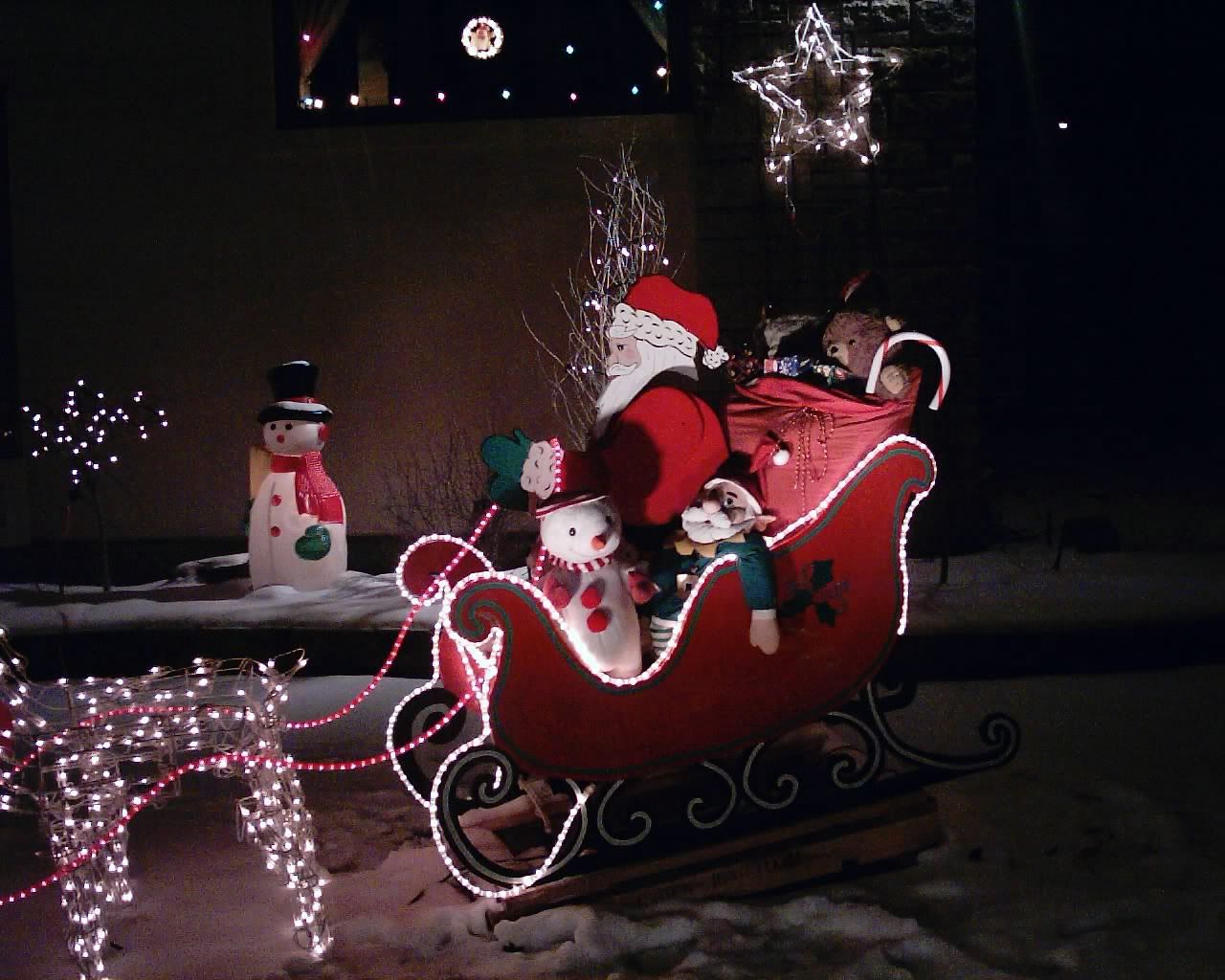 Christmas is for Kids
with the Lundstrom Family Singers and Friends
Yes, this is a dreadful, dreadful album. I must get you an album scan, as soon as possible. There is a kid on there who does NOT want to be there, in that Minnie Mouse sweater in the middle of August. They couldn't even get her hair combed. Was it cut with a razor blade, in a scene out of "Mommie Dearest," in some kind of Christian child-discipline horror? One never knows. In front of them, in their "living room," sits another horror, a ceramic depiction of first-century child labor–a dear cherub shepherd boy. This is called a "christmas decoration."
The music is sub-par, and coming from that era of musical genius, the late eighties, how could it? You get your typical fatherly sunday-school lesson, with a very un-fun Christmas song, generally related to Jesus. The only real LOLZ comes from the first song on side two, "Santa wouldn't have a job without Jesus." Did Jesus put in a good word with the union? Of coulrse, if you listen to MY podcasts, you know that it's really the opposite. The mythos of "Santa" came long, long before Jesus.
Here it is, what you hear is what you get!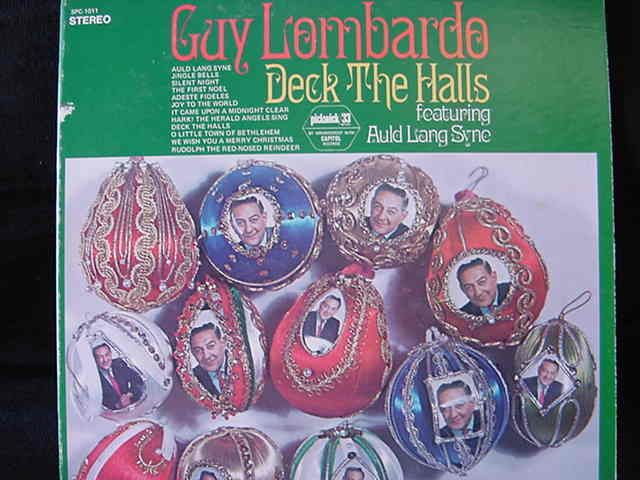 My second offering for you is good ol' Guy Lombardo. This album is a little different, because it feels a little like a school Christmas program, like the kind I grew up with (my Dad taught elementary music for 35 years), except with the Royal Canadians, or whoever, backing them up. A baby even cries, at one point. Is it real? The kids are clearly real kids, not professional drones. At least I think they are.
The album is put out by Pickwick. It seems to be American made, but there is some Engrish on the back that makes me wonder. It's not Asian Engrish, something there makes me think of the Netherlands, or Germany. You be the judge:
Deck the Halls. The title of this album conjures up the snow shrouded Christmases we all remember. Those laughing evenings when the whole family helped with the tree trimming, as the old phonograph played your favorite carols. Outside the snow freckled the rooftops, and snugwarm inside the house busy little fingers placed the spicy gingerbread men amongst the blue green caves of the Christmas tree.

Christmas has always been a very special time for the family, as it gathers together to celebrate the birth of the Christ Child. The familiar carols that sing of our joy, the joy of the world, are all here-all lovingly giftwrapped by Guy Lombardo, a Christmas tradition himself.

As America breathlessly awaits New Year's Eve, it is always the baton of Mr. Lombardo himself that leads us into the nostalgic strains of "Auld Lang Syne." A Family favorite for decades, his gentle way with the best music this side of heaven has endeared him to millions of music lovers. Here's a glittering tree full of Christmas cheer and old fashioned goodwill from the musical Santa-Guy Lombardo. Merry Christmas to one and all! Have a happy! See you all at New Year!
Posted by alleee in Easy Listening, Holiday, sharity.
Tags: Andy Williams, Christmas, sharity, vinyl
70 comments
Edit: I'd like to wish everyone who loved Andy, and all his family my best thoughts.
If you're here for the Williams' Brothers album, why not check out the rest of the blog, for hundreds of interesting and free podcasts? If you like the Williams Brothers album, you may like my Christmastime podcasts of interesting Christmas music you might not find anywhere else, plus some information you might not know, either!
My parents must have bought this gem sometime between 1968, when we moved to Wenatchee, and 1969, when we moved to our first real house. I imagine it may have been purchased from J. C. Penney, where we bought the Magnavox console, and most of our vinyl entertainment. Back then, hi-fis and stereos were still thought of as furniture, save for the eight-track thing that was happening.
This album always meant Christmas to me. It is ultimately singable. If one is so musically inclined, one can attempt the complex harmonies arranged by W.Earl Brown, as mentioned in the liner notes. I know 'em by heart. I can scarcely sing any of the traditional songs without thinking of these arrangements.
Two songs are closest to my heart. First, "To Santa Claus' House We Go." It's fun, but not embarrassingly so (if you know what I mean). Then there's "Sleep Well, Little Children." It's short, but to the point (and I'm typing this lyric by heart):
Sleep well, little children;
Pleasant dreams through the night.
Tomorrow is Christmas;
So Merry and Bright!
Soon, you'll hear the bells ring,
Time for dreams to come true,
As the world waits to bring
Merry Christmas to you!
That little song captures everything I loved about Christmas, and still love. It both excited me and calmed me, if such a thing is possible. I hear the song and immediately smell that lovely artificial and extremely harsh smell of Christmas Pine Scent.
Finally, by the eighties, the song began my interest in making mixtapes–I had to have copies for my room once I managed to get a little tape recorder in there. Rewind, play, rewind, play, rewind…and sorta harsh out the record I share with you today. I'm so sorry about that. It's very well loved. Perhaps you might want a copy from ebay, or Amazon, or some of the other record collecting sites out in interland.
Enjoy!
Download The Williams Brothers Christmas Album Zip file