Tag Archive | lgbt
New Year's Eve. Time to clean out the old files and make not a resolution, but a disclaimer again stating that including clips, intentionally or unintentionally,in this podcast, does not constitute endorsement of views or opinions. Especially in this one. Carry on.
Playlist
Clip 1
Alleee 1
Mouseketeer Ensemble * Happy New Year
Shirim * Gymnopaedia 3 By Satie
Clip 2
Arthur Godfrey * Look Ahead
Keith Mansfield * Disco King
Clip 3
Frank C Stanley * Auld Lang Syne
Magic Folk * Shaman Spirit Reindeer of Siberia
Clip 4
Don, Dick 'n' Jimmy * June in January
Francois * USA! Oook ook ook
Clip 5
Jim Mandell * New Years' Resolutions
Ennio Morricone * Il Mio Nome è Nessuno
Clip 6
Michael Olatunj * Odun De! Odun De! (Happy New Year)
YACHT * The Afterlife
Clip 7
Nat "King" Cole * Happy New Year
Musical Crystals * Whispering Hope
Clip 8
Rob McConnell and the Boss Brass * What are You Doing New Years' Eve?
Yvonne Carre * Sukiyaki
Clip 9
Randall and Hopkirk * Deceased
Gene Lowell * Auld Lang Syne
Clip 10
Alleee 2
Moonbillies * The 'Lectronic Brain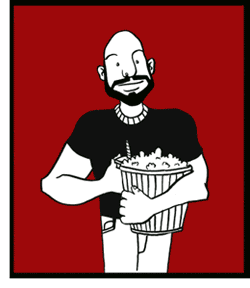 Scott's Cinema de Merde site
Scott's YouTube page
Scott's Xanadu review
Cinema de Merde is a great site for reading in-depth reviews of really cheesy movies. It's totally worth checking out if not only because it's not just MST3K-type films. Scott has A Night in Heaven. Scott really loves Xanadu. The reviews are written, recorded, podcasted and VIDEOCAST. Basically, there's no excuse NOT to peruse the review of GYMKATA.
Playlist
Scott 1
Alleee1
Fats Domino * Everybody's Got Something to Hide 'Cept for me and my Monkey
The Ventures * Moon Child
Scott 2
Communists
Mulatu Astatqé * Yègellé Tezeta
Scott 3
Gregory Brothers * Autotune the News
Ken Jones * Chicken Pie
Scott 4
Lowell Mason * Lord, I'm Comin' Home
Ruth Welcome * Vaya Con Dios
Scott 5
Sandy Nelson * Karate Boogaloo
Spinning Wheel * Maunard Ferguson
Scott 6
Six Voices of Zion * You Got to Move
Billy Strange * Star Trek
Scott 7
Taxi Taxi * Oh My Darlin' Clementine
Johnny Kemm * Taboo
Scott 8
The Teen Queens with the Neely Plumb Orchestra * You Good Boy; You Get Cookie
Georges Montalba * Anitra's Dance
Scott 9
Carl Stalling * The Skeleton Dance
Electric Light Orchestra * I'm Alive
Scott 10
Alleee 2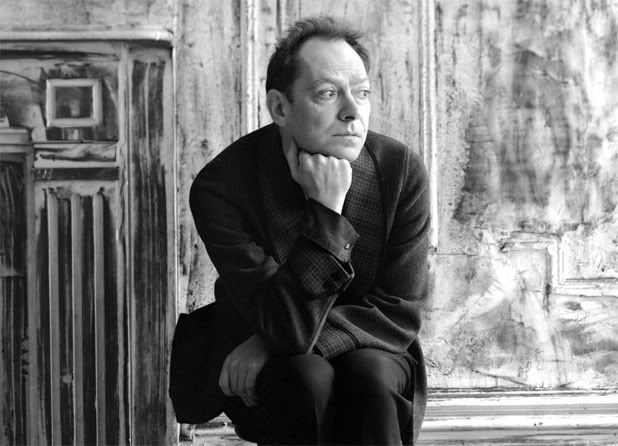 Playwright Edgar Oliver just did a bit for The Moth called The Apron Strings of Savannah. He's my new temporary Personal Savior, making him just Christmassy enough, and very, very Xistlesslistlessnessmassy.
Playlist
Edgar Christmas 1
Alleee 1
Kiki & Herb * Fox in the Snow
Wade Denning * Santa Claus is Coming to Town
Edgar Christmas 2
The Klezmonauts * Good King Wenceslaus
Danger Woman * Sleigh Ride
Edgar Christmas 3
Ken Griffin * Kringle's Jingle
Les Poppys * September Noir Noel Blanc
Edgar Christmas 4
Melachrino Strings * Jingle Bells
Peter Wood Singers and Orchestra * Hail Christmas
Edgar Christmas 5
Monterey Brass * Mama's Santa Surprise
Jada With the Vice Squad * Jada's Christmas Song
Edgar Christmas 6
Royale Concert Orchestra * March of the Toys
Singing Mariners * Holly Holy
Edgar Christmas 7
St. Phillips Boys Choir * Walking in the Air
A Plus D * Give Da Jew Girl Toys
Edgar Christmas 8
Steve Tung * Winter Ride
Big Balls of Holly * Bhangra Jingle Bells
Edgar Christmas 9
The Bob Crewe Generation * Winter Warm
The Leroy Holmes Singers * Be Mine Tonight
Edgar Christmas 10
Vince Guaraldi Trio * Skating
Alleee 2